PCWB Documentation - Break Interface Manual
Download
Help Home
PC WorkBreak Home
TriSun Software Home
---
Purpose

Executes break. You can do some healthy things according to the demo on this interface.

Open Method

It shows automatically when you need break according to your break settings.

Interface and Illustration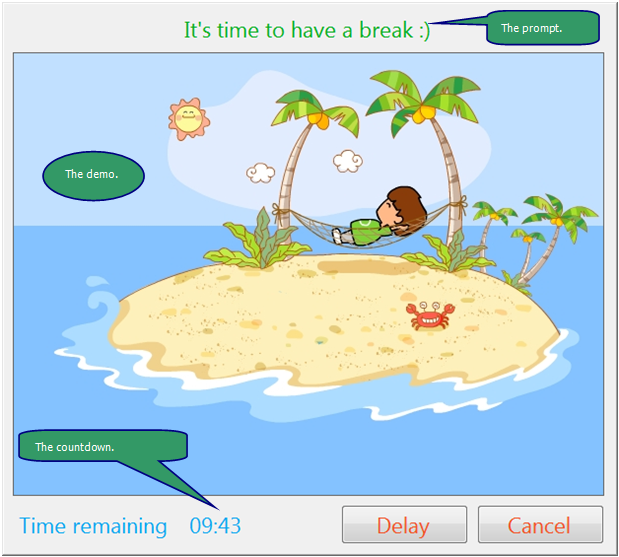 Tips
For your health, we recommend you do not click <Cancel> button to close it, just let it close automatically after the countdown ends.
You cannot do any other work on PC during it is visible.
The actual duration, break score and grade can be found on the Statistics interface.
If you are doing a very important work, you can click <Delay> button to delay current break for a few minutes, and the minutes can be set on the Options interface. The delayed breaks do not appear in the Statistics interface.