Access 密碼破解器可在半秒內破解微軟 Access 資料庫檔案的密碼。另外還支援直接開啟 Access 檔案(不必輸入密碼)及移除 Access 資料庫檔案的密碼。

它極易使用,選擇一個 Access 資料庫檔(.mdb),即可立即顯示其密碼(如果有)。
| | | | | |
| --- | --- | --- | --- | --- |
| Balsfulland Elektronik GmbH (DE) | blujay solutions (NL) | Schwendy GmbH (DE) | Weblogic UBIT-Services KG (AT) | JawDrop Design (US) |
| Netandwin Software (ES) | DataCam ICT Systems (IE) | Compliance Education Institute (US) | Rowisoft GmbH (DE) | Premier Power Maintenance (US) |
| Crispt llc (US) | ENSO Electronics sp.z o.o. (PL) | Sprocket Software Development, Inc. (US) | Perfect Impressions (US) | Rathjetoe|MirahCreations (NL) |
| Maritime Data Systems GmbH (DE) | Gillmore Security Systems, Inc. (US) | Systemhaus Przykopanski (DE) | Artisan Acoustics (SG) | Nostalgic Collectibles (US) |
| Grupo Macrotec (HN) | MicroServe Consulting Inc. (US) | Toymaster Pty Ltd (AU) | NYS COLLECTION (US) | Prosperative, LLC (US) |
| Intensified Technology LLC (US) | SEPHOR- Servicios de Personal de Hostelería y Restauración S.L. (ES) | New Norcia Benedictine Community (AU) | Search Local (GB) | Consign It 2day (US) |
| Inspectrum BV (NL) | Dynamic Chiropractic, Inc (US) | EasyInf S.L. (ES) | Village Nurseries (US) | King County Library System (US) |
| Debus Software UG (DE) | Multiservice Traas (NL) | Omni Network Engineering (US) | jicnjacob Consulting (MX) | Elegant Internet Solutions (US) |
| BBOR, LLC (US) | MERCAFLY LIMITED (HK) | INFO-LAN S.R.L. (IT) | Estes Heating/Cooling & Electric (US) | Tinney Inc. DBA Portraits & More |
| ComicsPortal (US) | Epica Design (FR) | Engler-Kosmetik (DE) | Marketwall S.r.l. (IT) | Cardinal (KR) |
| Winner Computers (HK) | | | | |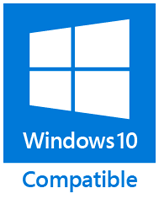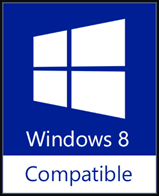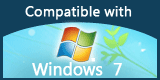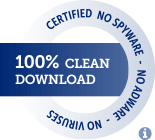 1、直接分享
按右側相關按鈕即可將本產品分享至微博、微信、QQ 等。


2、手動分享
您也可通過使用以下文字在 eMail 中或其他地方手動分享本產品。

主題:軟體推薦 - Access 密碼破解器:半秒內破解微軟 Access MDB 資料庫密碼(來自 '您的名稱')

正文:
您好,

我正在使用 Access 密碼破解器,它能在半秒內破解微軟 Access 資料庫檔密碼。此外還支援直接開啟 Access 檔(無需輸入密碼)及移除 Access 資料庫檔中的密碼。

建議您試試看!

官方主頁:https://www.trisunsoft.com/access-password-recovery/
直接下載:https://www.trisunsoft.com/access-password-recovery/access-password-recovery.zip

由 Softpedia.com @ 2008/12/12

Recover forgotten or lost passwords from Microsoft Access databases, with the help of this powerful and clear-cut piece of software

Access Password Recovery is a tiny application that was developed specifically to aid individuals in retrieving their Microsoft Access databases passkeys, with just a few clicks. Decrypt databases and save passkeys or cancel them This software utility enables you to upload a MDBs only with the help of a file browser, as the "drag and drop" feature is not incorporated. The password is displayed almost instantly after clicking the "Execute" button, in the appropriately-named box. In addition to that, you should know you can copy the passkey to the Clipboard, as well as remove it from the file, with just a click. No other notable features are integrated. Bottom line CPU and memory usage is low which means that the computer's performance is not going to be affected in any way, and you can run it alongside other tools, without encountering any kind of issues. The interface is suitable to all types of users, the response time is good and our tests did not reveal any kind of errors or crashes. Taking all of this into consideration, it becomes quite clear that Access Password Recovery is an efficient piece of software when it comes to decrypting Microsoft Access databases.
---