Access Password Recovery is used to crack password for Microsoft Access database files instantly. It also supports opening the Access file immediately (do not need to input the password) and removing the password from Access database file.

It is very easy to use, just open the Access database file (.mdb), the password (if has) will show instantly.
| | | | | |
| --- | --- | --- | --- | --- |
| Schwendy GmbH (DE) | Weblogic UBIT-Services KG (AT) | JawDrop Design (US) | Netandwin Software (ES) | DataCam ICT Systems (IE) |
| Compliance Education Institute (US) | Rowisoft GmbH (DE) | Premier Power Maintenance (US) | Crispt llc (US) | ENSO Electronics sp.z o.o. (PL) |
| Sprocket Software Development, Inc. (US) | Perfect Impressions (US) | Rathjetoe|MirahCreations (NL) | Maritime Data Systems GmbH (DE) | Gillmore Security Systems, Inc. (US) |
| Systemhaus Przykopanski (DE) | Artisan Acoustics (SG) | Nostalgic Collectibles (US) | Grupo Macrotec (HN) | MicroServe Consulting Inc. (US) |
| Toymaster Pty Ltd (AU) | NYS COLLECTION (US) | Prosperative, LLC (US) | Intensified Technology LLC (US) | SEPHOR- Servicios de Personal de Hostelería y Restauración S.L. (ES) |
| New Norcia Benedictine Community (AU) | Search Local (GB) | Consign It 2day (US) | Inspectrum BV (NL) | Dynamic Chiropractic, Inc (US) |
| EasyInf S.L. (ES) | Village Nurseries (US) | King County Library System (US) | Debus Software UG (DE) | Multiservice Traas (NL) |
| Omni Network Engineering (US) | jicnjacob Consulting (MX) | Elegant Internet Solutions (US) | BBOR, LLC (US) | MERCAFLY LIMITED (HK) |
| INFO-LAN S.R.L. (IT) | Estes Heating/Cooling & Electric (US) | Tinney Inc. DBA Portraits & More | ComicsPortal (US) | Epica Design (FR) |
| Engler-Kosmetik (DE) | Marketwall S.r.l. (IT) | Cardinal (KR) | Winner Computers (HK) | |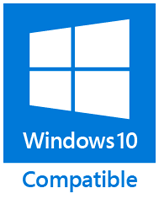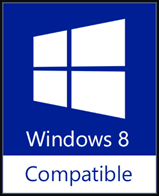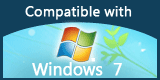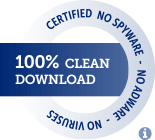 SoftPedia's Review

Recover forgotten or lost passwords from Microsoft Access databases, with the help of this powerful and clear-cut piece of software
Access Password Recovery is a tiny application that was developed specifically to aid individuals in retrieving their Microsoft Access databases passkeys, with just a few clicks.
Decrypt databases and save passkeys or cancel them
This software utility enables you to upload a MDBs only with the help of a file browser, as the "drag and drop" feature is not incorporated. The password is displayed almost instantly after clicking the "Execute" button, in the appropriately-named box. In addition to that, you should know you can copy the passkey to the Clipboard, as well as remove it from the file, with just a click. No other notable features are integrated.
Bottom line
CPU and memory usage is low which means that the computer's performance is not going to be affected in any way, and you can run it alongside other tools, without encountering any kind of issues. The interface is suitable to all types of users, the response time is good and our tests did not reveal any kind of errors or crashes.
Taking all of this into consideration, it becomes quite clear that Access Password Recovery is an efficient piece of software when it comes to decrypting Microsoft Access databases.
Version
Release/Update Date
Features / Improvements
Bug Fixes
3.0
Mar 28, 2017

Important (I): supports adding mdb file by drag-and-drop.
I: uses Golden Ratio for the main interface and its start position.
I: supports Win8.1 and Win10.
I: supports checking the new version (includes manual and automatic).
Supports to close the "About..." interface by pressing <Esc> key.
Optimized internal efficiency.
Optimized the resolution of software icon.
Changed the format of screenshot on the website from GIF to PNG, in order to let you see the original and most clear appearance of the product.
Added "Find Us on Facebook/Twitter/Google+, Visit Company Homepage, Request eMail Support (Free) and Request Remote Support (Fee-based)" features to the "Help" menu.
Optimized the installer, simplified the installing steps.

2.0
Dec 07, 2012

Redesigned the program logo.

1.20
Apr 26, 2007

Can recover the password for the Access 97 database file.

1.10
Apr 30, 2006

Added the menu to the main interface.
Can open the selected file immediately (do not need to input the password).
Can remove the password for the selected mdb file.
Improved the toolbar.

1.01
Aug 24, 2005

Only allow one instance.
Improved the About window.

1.0
Jul 12, 2004
1. Easy Way
Just click the related buttons on the right to share it to Facebook, Twitter, Google+, etc.


2. Manual Sharing
You can also manually share it by using the following text in your email or other places.

Subject: Recommend Software - Access Password Recovery: crack MS Access MDB database password instantly (from 'your name here')

Content:
Hi,

I'm using Access Password Recovery, it is used to crack password for Microsoft Access database files instantly. It also supports opening the Access file immediately (do not need to input the password) and removing the password from Access database file.

You should have a test!

Official page: https://www.trisunsoft.com/access-password-recovery/
Direct download: https://www.trisunsoft.com/access-password-recovery/access-password-recovery.zip