WinExt® Bulk Renamer
is a 100% FREE file renamer utility for Windows 10/8/7/XP, it is used to rename multiple resources (files and directories) at once.
It supports to manage your renaming templates, and a template contains "Pattern", "Start Serial Number" and "Case" settings.
In the "Pattern", you can use "*" to describe original filename without extension, use "#" to describe the serial number. In the "Case" setting, you can capitalize the first letter, change filename and / or extension to lowercase / UPPERCASE. Also, it has a preview list to review your bulk renaming settings before do the permanent renaming.
At last, this batch renaming tool just is a sub product of
WinExt®
, the second one have many file / folder related features, sure, contains bulk renaming.
# Support WinExt® Bulk Renamer (100% FREE)
WinExt
®
Bulk Renamer is 100% Freeware, if you think it is good, it's welcome for you to support it by
Making Donation
, Writing Article or Comment,
Recommending to Friend
and Linking to Your website.
Link Code
It's very easy to use, just explore and check the resources to the "Target" list on the main interface, and then click the <Rename> button (Fourth in the middle). The opened "Renamer" window will guide you to the final renaming steps.
Supports Deutsch,
English
,
Español
, Français, Italiano,
Nederlands
, Polski, Português (Brasil), Slovenščina, Türkçe, Русский, العربية, 한국어,
简体中文
,
繁體中文
.
Help us translate it.
Español
WinExt® Bulk Renamer
es un programa 100% GRATUITO para renombrar archivos en Windows 10/8/7/XP. Sirve para renombrar muchos elementos (archivos y directorios) a la vez. Soporta plantillas para procesar el renombrado en base a ciertos criterios, cifra de inicio, mayúsculas o minúsculas. Ayuda: en "Plantilla" se puede usar "*" para describir el nombre de archivo original sin extensión, "#" para describir el serial. En "Tipo de letra" se puede poner la inicial en mayuscula, poner el nombre de archivo y / o la extensión en minúsculas/MAYUSCULAS. Asimismo se pueden pre-visualizar los cambios en muchos elementos antes de proceder a hacerlo. En fin, esta herramienta de renombrado masivo es un sub-producto de WinExt
®
que presenta muchas funciones para archivos y carpetas y por supuesto el renombrado masivo.
Nederlands
WinExt® Bulk Renamer
is een 100% GRATIS bestandhernoemer voor Windows 10/8/7, om bestanden en mappen in één keer te hernoemen. Ondersteunt het beheren van sjablonen, een sjabloon bevat een "Patroon", "Begin-volgnummer " en "Hoofdletterinstellingen". Patroon: gebruikt * om de originele bestandsnaam zonder extensie te beschrijven, gebruikt # om het volgnummer te beschrijven. Hoofdletter: maakt de eerste letter een hoofdletter, wijzigt bestandsnaam en/of extensie in kleine of HOOFD letters. Ook is er een voorbeeldweergave om je instellingen te beoordelen voordat bestanden definitief worden hernoemd. Tot slot, dit is slechts een onderdeel van WinExt
®
, dat veel bestand- en mapgerelateerde functies bevat.
简体中文
WinExt® Bulk Renamer
是一个完全免费的用于 Windows 10/8/7/XP 的文件重命名实用工具,它可以一次性重命名多个资源(文件及文件夹)。
它支持管理您的重命名模板,一个模板包含"模式"、"起始序号"及"大小写"设置。
在"模式"设置中,您可以使用"*"号来描述原始文件名(不含扩展名),使用"#"来描述序号。在"大小写"设置中,您可以只将文件名的首字母改为大写、改变文件名及/或扩展名为小写或大写。此外,在执行永久重命名前您可以通过预览列表来检查您的批量重命名设置。
最后,该批量重命名工具仅仅是
WinExt®
的一个子产品,后者拥有大量文件/文件夹相关功能,当然,包含批量重命名。
繁體中文
WinExt® Bulk Renamer
是一個完全免費的用於 Windows 10/8/7/XP 的檔案重命名實用工具,它可以一次性重命名多個資源(檔案及資料夾)。
它支援管理您的重命名範本,一個範本包含"模式"、"起始序號"及"大小寫"設置。
在"模式"設定中,您可以使用"*"號來描述原始檔案名(不含副檔名),使用"#"來描述序號。在"大小寫"設置中,您可以只將檔名的首字母改為大寫、改變檔案名及/或副檔名為小寫或大寫。此外,在執行永久重命名前您可以通過預覽列表來檢查您的批量重命名設置。
最後,該批量重命名工具僅僅是
WinExt®
的一個子產品,後者擁有大量檔案/資料夾相關功能,當然,包含批量重命名。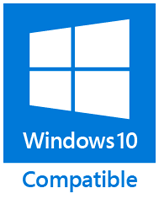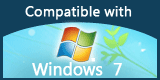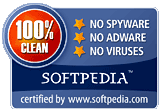 Version
Release/Update Date
Features / Improvements
Bug Fixes
1.0
Aug 05, 2018
1. Easy Way
Just click the related buttons on the right to share it to Facebook, Twitter, Google+, etc.


2. Manual Sharing
You can also manually share it by using the following text in your email or other places.

Subject: Recommend 100% FREE software - WinExt® Bulk Renamer: A File Renamer Utility for Windows 10/8/7/XP (from 'your name here')

Content:
Hi,

I'm using WinExt® Bulk Renamer, it is a 100% FREE file renamer utility for Windows 10/8/7 that used to rename multiple resources (files and directories) at once. Supports to manage renaming templates, a template contains Pattern, Start Serial Number and Case settings.

You should have a test!

Official page: https://www.trisunsoft.com/webr/
Direct download: https://www.trisunsoft.com/files/webr.zip