WinExt® System Cleaner
is a 100% FREE software. It can make your computer run faster and give you some extra disk space by secure cleaning up useless or invalid system resources.
It includes dozens of cleaning sub-functions, such as deleting temporary files, log files, invalid shortcuts, etc.
In addition, it supports to do (Un)checking all / recommending for features and result lists, open resource location, display Properties box of selected resource and export result to txt/csv/xls/xlsx file.
At last, this system cleaner just is a sub product of
WinExt®
, the second one have many other features, sure, contains system cleaner.
# Support WinExt® System Cleaner (100% FREE)
WinExt
®
System Cleaner is 100% Freeware, if you think it is good, it's welcome for you to support it by
Making Donation
, Writing Article or Comment,
Recommending to Friend
and Linking to Your website.
Link Code
It's very easy to use, just check the items in left features list and then click <Scan>, for a moment, the system junk resources will show in right list.

Review the checked resources and then click <Clean> to clean them.

You can also click the "Recommended", "Check all" and "Uncheck all" links to help you check items in both left and right lists, click the "Open location" link to open the highlighted resource in Windows File Explorer, click "Properties" link to show system Properties box of selected resource, and click "Export to file..." link to save the resources list as txt/csv/xls/xlsx file for later analysing, sharing or reporting.

If you are used to the context menu, try to right-click on the lists, you will find what you need.
Supports Deutsch,
English
, Français, Italiano, Polski, Português (Brasil), Slovenščina, Suomi, Türkçe, Русский, العربية, 한국어,
简体中文
,
繁體中文
.
Help us translate it.
简体中文
WinExt® 系统清理器
是一个完全免费的 Windows 系统垃圾资源清理工具,它通过安全地清理无用或无效的系统资源来使您的计算机运行更快,同时为您提供一些额外的磁盘空间。
它包括数十个清理子功能,例如删除临时文件、日志文件、无效的快捷方式等。
此外,它还支持对功能及结果列表执行全部勾选/取消所有勾选/推荐操作、打开资源所在位置/属性对话框及导出结果至 txt/csv/xls/xlsx 文件。
最后,该系统清理工具仅仅是
WinExt®
的一个子产品,后者拥有许多其他功能,当然,包含系统清理器。
繁體中文
WinExt® 系統清理器
是一個完全免費的 Windows 系統垃圾資源清理工具,它藉由安全地清理無用或無效的系統資源來使您的電腦運行更快,同時為您提供一些額外的磁碟空間。
它包括數十個清理子功能,例如刪除暫存檔案、日誌檔、無效的捷徑等。
此外,它還支援對功能及結果清單執行全部勾選/取消所有勾選/建議操作、啟開資源所在位置/內容對話方塊及匯出結果至 txt/csv/xls/xlsx 檔。
最後,該系統清理工具僅僅是
WinExt®
的一個子產品,後者擁有許多其他功能,當然,包含系統清理器。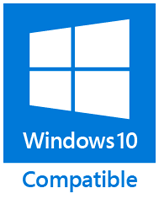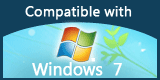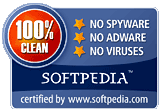 Version
Release/Update Date
Features / Improvements
Bug Fixes
1.0
May 13, 2021
1. Easy Way
Just click the related buttons on the right to share it to Facebook, Twitter, Google+, etc.


2. Manual Sharing
You can also manually share it by using the following text in your email or other places.

Subject: Recommend 100% FREE software - WinExt® System Cleaner: 100% FREE Windows Junk Files Cleaner (from 'your name here')

Content:
Hi,

I'm using WinExt® System Cleaner, it's a 100% FREE Windows junk files cleaner. It can make your computer run faster and give you some extra disk space by secure cleaning up useless or invalid system resources.

You should have a test!

Official page: https://www.trisunsoft.com/wesc/
Direct download: https://www.trisunsoft.com/files/wesc.zip