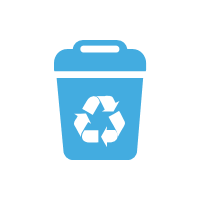 Move to Recycle Bin
Select some unnecessary files / folders, and then click the same icon to move them to system Recycle Bin at once. If you carelessly delete the needful resources, you can recover them from system Recycle Bin.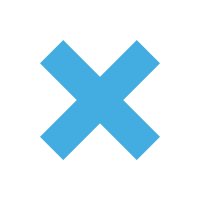 Permanently Delete
Click this icon to permanently delete the selected files / folders in batch mode. Be careful, the deleted resources cannot be 100% recovered for most PC users.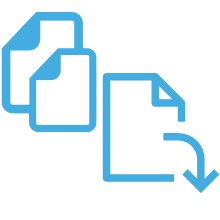 Copy / Move to Other Place
Click the corresponding icon to perform the bulk copying or moving action for the selected files / folders. WEBO will guide you to select a target place for copying or moving operation.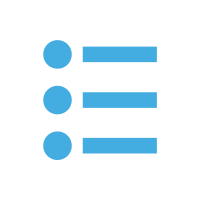 Output Information
You can output the following information of the selected resources to the txt/csv/xls/xlsx file: header, name, path, full path, size, type, date created and date modified. And you can specify the unit and precision for size.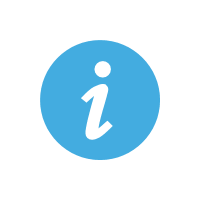 Change Properties
Click this button to modify the properties of selected files / folders in batch mode, include: Archive, Read-only, Hidden, System, Date Created and Date Modified.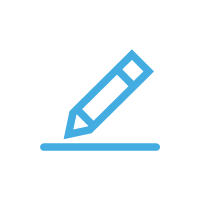 Rename Resources
Bulk renaming the target files / folders with the following features: renaming templates manager, * wildcard = original filename, # wildcard = serial number, capitalize the first letter, change filename/extension to lowercase/uppercase, preview before do the permanent renaming.
It's very easy to use, just browse and check the files / folders that you want to operate by using the left tree view and the top-right list, the checked resources will be added to the target list (bottom-right). And then click buttons above the target list to perform the bulk operations.

The resources browser just like Windows Explorer, supports to click on tree node to expand a folder / drive, Double-click to enter a folder or open a file, up one level, check all, invert checks, find items, copy full path, run / open resources, display properties of selected items and current path.

The target list supports to add resource manually (input full path), remove selected resources, clear list, and, the core part: you can do the following actions for all the target resources in bath mode: Move to Recycle Bin, Permanently Delete, Copy / Move to Other Place, Rename, Output Information and Change Properties.

At last, please note that you can use the context menu to operate the source and target lists. And, every button has the tooltip and the icon that can explain its purpose.
Supports Deutsch,
English
, Français, Italiano, Polski, Português (Brasil), Slovenščina,
Suomi
, Türkçe, Русский, العربية, 한국어,
简体中文
,
繁體中文
.
Get Free License via Translation!
Suomi
WinExt
®
Batch Operatoria käytetään tiedostojen / kansioiden joukkotoimintojen suorittamiseen, kuten: Siirto roskakoriin, lopullinen poisto, kopiointi / siirto toiseen paikkaan, tulostiedot, ominaisuuksien muutokset ja resurssien uudelleen nimeäminen. Lähtötiedot: tukee otsikkoa, nimeä, polkua, koko polkua, kokoa, tyyppiä, luontipäivää ja muokkauspäivää txt / csv / xls / xlsx-tiedostoille. Voit määrittää yksikön ja koon tarkkuuden. Ominaisuuksien muuttaminen: tukee arkiston, vain luku-lukemisen, piilotetun, järjestelmän, päivämäärän luomisen ja päivämäärien muuttamisen ominaisuuksia. Nimeä resurssit uudelleen: tukee uudelleennimeämismallien hallintaa, * korvausmerkki= alkuperäinen tiedostonimi, # korvausmerkki = sarjanumero, ensimmäinen kirjain isoksi / tiedostonimen vaihto / tiedostopääte pieniksi / isoiksi ja esikatsele ennen pysyvää uudelleennimeämistä.
简体中文
WinExt
®
Batch Operator 用來對您的檔案 / 資料夾執行批量操作,例如:移至資源回收筒、徹底刪除、複製 / 移動到其他地方、匯出資訊、修改屬性及重命名。匯出資訊:支援匯出列頭、名稱、路徑、大小、類型、創建日期及修改日期至 txt / csv / xls / xlsx 檔,並且您可以指定資源大小的單位及精度。修改屬性:支援修改歸檔、唯讀、隱藏、系統、創建日期及修改日期屬性。重命名資源:支援重命名範本管理、* 萬用字元 = 原始檔案(資料夾)名、# 萬用字元 = 序號、大寫首字母、修改檔案名 / 副檔名為小寫/大寫以及在執行物理重命名前進行預覽。
繁體中文
WinExt
®
Batch Operator 用来对您的文件 / 文件夹执行批量操作,例如:移至回收站、彻底删除、复制 / 移动到其他地方、导出信息、修改属性及重命名。导出信息:支持导出列头、名称、路径、大小、类型、创建日期及修改日期至 txt / csv / xls / xlsx 文件,并且您可以指定资源大小的单位及精度。修改属性:支持修改归档、只读、隐藏、系统、创建日期及修改日期属性。重命名资源:支持重命名模板管理、* 通配符 = 原始文件(夹)名、# 通配符 = 序号、大写首字母、修改文件名 / 扩展名为小写/大写以及在执行物理重命名前进行预览。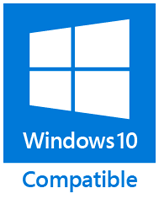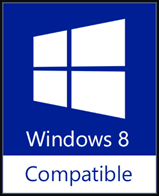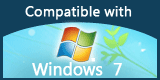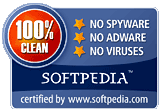 Version
Release/Update Date
Features / Improvements
Bug Fixes
2.0
Aug 14, 2021


Important (I): can directly display the common locations such as Desktop, Downloads, Documents, Music, Videos and Pictures.
I: added the switching theme feature, and elaborately designed 4 sets of beautiful preset color schemes.
I: in the trial version, automatically keeps 9 resources for operation if the target list contains more than 9 resources. In previous version, you need to manually remove the excess resources and then do actions for them.
I: optimized many icons: more beautiful and easier to understand, made the uniform appearance and size.
I: fully supports native Finnish.
Uses the Windows 10 style icons for all resources (drives, folders and files).
Uses the different icon for system drive.
Optimized software text for German, Simplified and Traditional Chinese.
Optimized internal efficiency.

Has not fully translated Arabic texts.

1.0
Sep 18, 2018

1. Easy Way
Just click the related buttons on the right to share it to Facebook, Twitter, Google+, etc.


2. Manual Sharing
You can also manually share it by using the following text in your email or other places.

Subject: Recommend software - WinExt® Batch Operator: perform bulk operations for your files / folders (from 'your name here')

Content:
Hi,

I'm using WinExt® Batch Operator, it is used to perform bulk operations for your files / folders, such as: move to recycle bin, permanently delete, copy / move to other place, output information, change properties and rename resources.

You should have a try!

Official page: https://www.trisunsoft.com/webo/
Direct download: https://www.trisunsoft.com/files/webo.zip

By Softpedia.com @ Aug 13, 2021

Perform file and folder operations in bulk thanks to this user-friendly application that can delete, rename, change attributes and other properties

Whether you're interested in decluttering the hard drive to make room for new data by eliminating unnecessary files, or in finding your information faster by renaming files, it's necessary to organize your files and folders. This can be difficult without the aid of appropriate tools, especially if you want to be able to perform operations on multiple files at the same time. WinExt® Batch Operator can be of assistance in this case. It's a Windows application capable of creating a list of handpicked files and folders from various parts of your computer, which can be deleted, renamed or moved to other locations. The program can also edit file properties, such as attributes. Perform file and folder operations in bulk with this app WinExt® Batch Operator can be quickly and easily installed since there are no special steps involved in the setup procedure. It's wrapped in a user-friendly interface with intuitive options, where you can use an embedded dual-pane file manager to explore disk directories and select the files or folders you want to add to the queue. Resources can be manually added, too, by writing the full path to the items. Rename, delete, copy or move files, edit properties The simplest batch operations that don't require any configuration are for sending the files to the trash can, permanently removing them from the computer, copying or moving them to a specific folder. When it comes to file renaming, however, you have to tinker with the task settings in order to establish the renaming rules: base name, a serial number, starting position, letter capitalization, making all letters big or small, and so on. Fortunately, WinExt® gives you a preview of the new names so that you can effortlessly make adjustments. Speedy and intuitive file management tool As far as file properties are concerned, you can set archive, read-only, hidden or system attributes, as well as modify the date and time of creation and last modification. Furthermore, you can save a document with the list of files, file sizes and properties. The program worked smoothly in our tests, having no compatibility issues with the newest Windows version. Thanks to its intuitive interface as well as advanced but easy-to-understand options, WinExt® Batch Operator comes to the aid of anyone interested in a software solution for performing multiple file operations in bulk.
---
By Marshell Wooley @ May 06, 2020
It is a fast program and simple to use
Thank you TriSun Software Limited. I'm using windows 10 X64 pro on an HP all in one. It is a fast program and simple to use. I download a lot of crochet patterns and this will be of great assistance with that :)
---