Do
you want to find duplicate files on Windows 7/8/XP/Vista, and then remove them to save your disk space?
If so, you may need our duplicate finder, and it's 100% free!
Congratulations! You can get our handy duplicate file finder now at here!

Free Download It Now (100% Free)

OK
, now please let me briefly explain it for you:
Finds and removes the large (over 1 MB) duplicate files.
Very fast scanning and comparing speed, about 1 minute per 300 GB files processing.
Very easy to use, even only need one click to get you want.
Sorts results by size as descending and has color marks for different duplicate file groups, in order to remove them conveniently.
Compares files based on the size in bytes, not filename or modified date.
Also
, it is very easy to use as below:
Only need 1 click to get results (duplicate files).
You can do the "Move to Recycle Bin", "Permanently Delete", "Open/Run", "Open Location" and "See Properties" for the checked duplicate files in the results list.
You
can see all above introductions in following screenshots of our free duplicate file finder.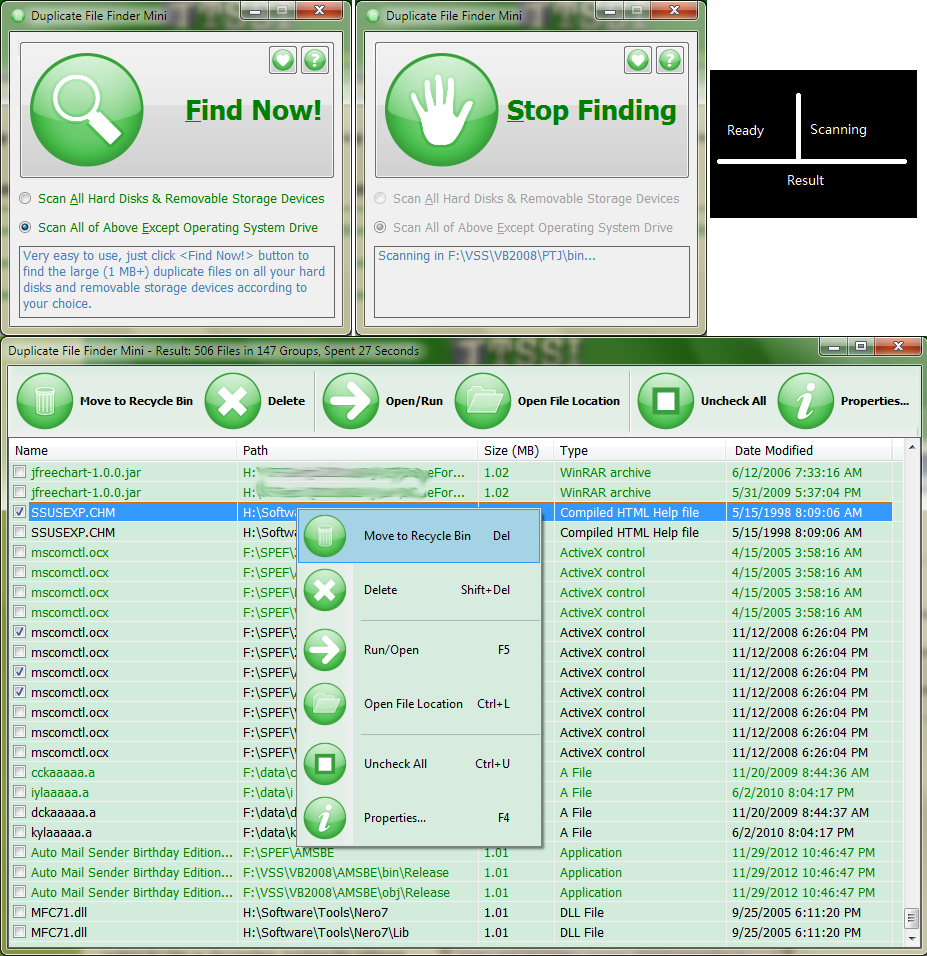 Do
not hesitate, just download our
duplicate files finder
now! It's 100% free.

Free Download It Now (100% Free)