Tip: we also produced a powerful and popular utilities kit for Windows -

WinExt®
, feel free to try it on your PC.
Problem
Sometimes, during you installing / reinstalling / repairing Microsoft Office, you will get the 1402 error (Could not open key: UNKNOWN\Components...), even run the installer as administrator.
Solution
If you encountered this error, I suggest that you do not believe some experts and their saying due to they suggest you to change the Windows Registry and / or the permissions, this can only lead into a worse situation.
Right Solution:
Run cmd as administrator and execute the following command:
secedit /configure /cfg %windir%\inf\defltbase.inf /db defltbase.sdb /verbose

Once done, run MS Office installer again, everything was settled.
How to run cmd as administrator?
If you know the answer, please ignore this section.
If don't know, please follow me: press <Win> key -> type cmd -> right-click on "Command prompt" app -> select "Run as administrator", like this: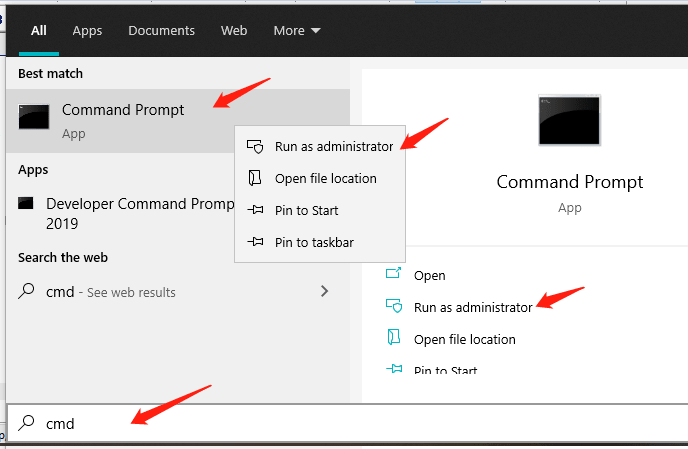 [Reward]

Tip: we also produced a powerful and popular utilities kit for Windows -

WinExt®
, feel free to try it on your PC.