100% Freeware, FREE download v2.10.135 for Microsoft® Windows®, 11.4 MB.
# Manufacturer/Author: Javier Gutiérrez Chamorro (Guti)
# Tested Operating System(s): Windows 7 x64
# TSSI Review & Manual
FileOptimizer is files compression optimizer, supports many file types, and can work in batch mode.
FileOptimizer supports AIR, APK, APNG APPX, BMP, CBZ, DOCX, DLL, EPUB, EXE, GIF, GZ, ICO, JAR, JPEG, MNG, MP3, MPP, PNG, PPTX, ODT, OGG, OGV, PDF, PUB, SCR, SWF, TIF, VSD, WEBP, XAP, XLSX, and ZIP file formats.
It is easy to use, just drag the target files to the list, and then right-click on the list and execute the "Optimize" command, it will work.
It use the different plug-in to Optimize the different file, but it is slow to process the PNG files.
# Screenshot(s)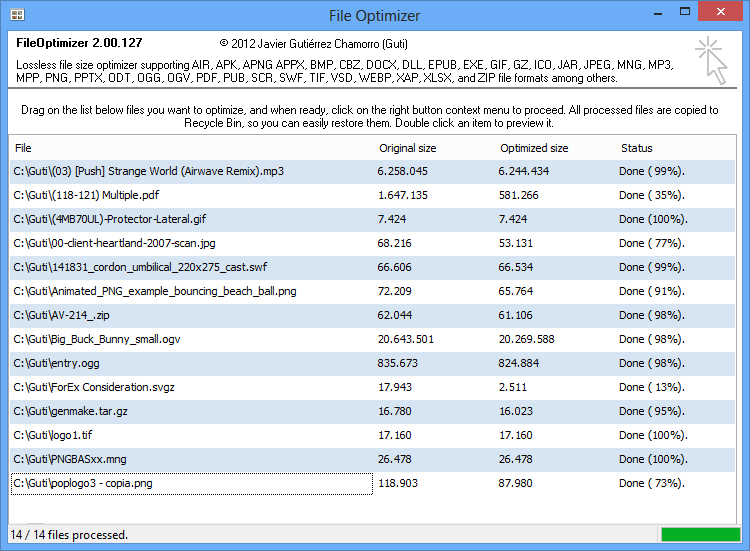 # Defect(s)
Too big with this feature.
Clumsier interface.