100% Freeware, FREE download v1.64 for Microsoft® Windows®, 32 KB.
# Manufacturer/Author: Nenad Hrg
# Tested Operating System(s): Windows 7 x64
# TSSI Review
When you are writing or chatting with an instant messenger, you may need to exactly quote the text (not screenshot) from a window element of the specific software.
You may think this work is very simple, just typing.
But, typing is very easy to make mistakes and is pure manual work.
So, you may think "I can copy the text from this window element".
Correct, but not entirely correct: many text can not be directly copied! Please see below: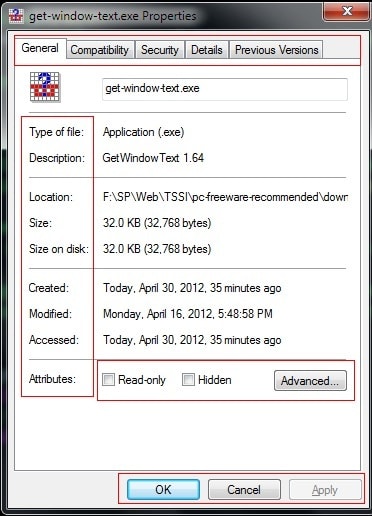 Fortunately, GetWindowText can do this easily: copying the text from any window element, even the element does not allow copying! And it is 100% FREE!
# TSSI Manual
It is easy to use, just drag and drop the text getter (the top left icon) to the target element, the text of target element will show instantly, and now it can be copied from a text box of GetWindowText. Please see below: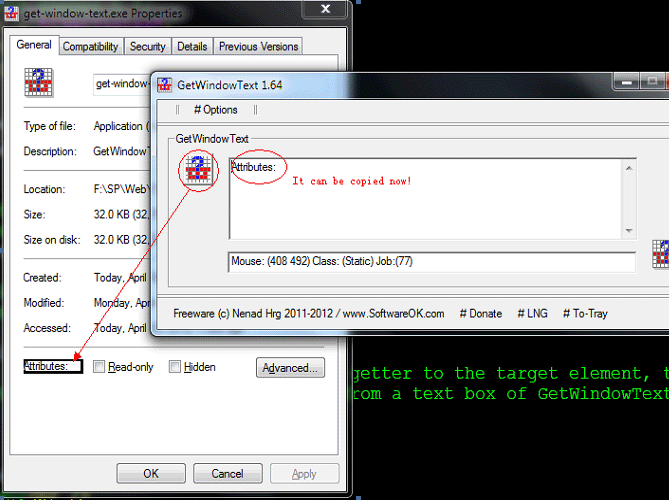 # Defects
Can not copy the text from tabs.
Can not get the text from menu items.