WinExt® Registry Fixer
is a 100% FREE Windows Registry repairer / cleaner. It can keep your PC at better performance by fixing Registry issues and cleaning Registry junk.
It includes dozens of cleaning and repairing sub-functions, such as removing Adware and Spyware, fixing application problems / type libraries issues, etc.
In addition, it supports to create the restore points automatically and restore Registry from selected restore point, do (Un)checking all / recommending for features and result lists, open issue location, and export result to txt/csv/xls/xlsx file.
At last, this Registry cleaner just is a sub product of
WinExt®
, the second one have many other features, sure, contains Registry repairer.
# Support WinExt® Registry Fixer (100% FREE)
WinExt
®
Registry Fixer is 100% Freeware, if you think it is good, it's welcome for you to support it by
Making Donation
, Writing Article or Comment,
Recommending to Friend
and Linking to Your website.
Link Code
It's very easy to use, just check the items in left features list and then click <Scan>, for a moment, the Registry issues will show in right list.

Review the checked issues and then click <Fix> to repair them.

Note: it will automatically create the restore point in every fixing, and you can restore the Registry by selected restore point at any time. The restore point file like this: REG_POINT_20210408.183718.reg, means formatted as REG_POINT_yyyyMMdd.HHmmss.reg, in order to exactly restore the right point.

You can also click the "Recommended", "Check all" and "Uncheck all" links to help you check items in both left and right lists, click the "Open location" link to open the highlighted issue in "Registry Editor", and click "Export to file..." link to save the issues list as txt/csv/xls/xlsx file for later analysing, sharing or reporting.

If you are used to the context menu, try to right-click on the lists, you will find what you need.
Supports Deutsch,
English
, Français, Italiano, Polski, Português (Brasil), Slovenščina, Suomi, Türkçe, Русский, العربية, 한국어,
简体中文
,
繁體中文
.
Help us translate it.
简体中文
WinExt® 注册表修复器
是一个完全免费的 Windows 注册表修复/清理器,它通过修复注册表问题并清除注册表垃圾来使您的 PC 保持更好的性能。
它包括数十个清理和修复子功能,例如删除广告软件和间谍软件、修复应用程序问题 / 类型库问题等。
此外,它还支持自动创建还原点及从选择的还原点恢复注册表、对功能及结果列表执行全部勾选/取消所有勾选/推荐操作、打开问题所在位置及导出结果至 txt/csv/xls/xlsx 文件。
最后,该注册表修复工具仅仅是
WinExt®
的一个子产品,后者拥有许多其他功能,当然,包含注册表修复器。
繁體中文
WinExt® 登錄檔修復器
是一個完全免費的 Windows 登錄檔修復/清理器,它藉由修復登錄檔問題並清除登錄檔垃圾來使您的 PC 保持更好的性能。
它包括數十個清理和修復子功能,例如刪除廣告軟體和間諜軟體、修復應用程式問題 / 型別程式庫問題等。
此外,它還支援自動創建還原點及從選擇的還原點恢復登錄檔、對功能及結果清單執行全部勾選/取消所有勾選/建議操作、開啟問題所在位置及匯出結果至 txt/csv/xls/xlsx 檔案。
最後,該登錄檔修復工具僅僅是
WinExt®
的一個子產品,後者擁有許多其他功能,當然,包含登錄檔修復器。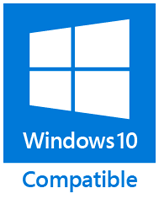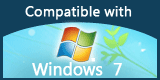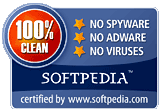 Version
Release/Update Date
Features / Improvements
Bug Fixes
2.1
May 14, 2021

Optimized the icon of executable file.
Optimized software text for German.
Optimized internal efficiency.

Important (I): the title of main interface (software name) should be "WinExt® Registry Fixer", previous versions are "WinExt®".
The "More..." word has not been translated in all supported languages.

2.0
Apr 08, 2021

Important (I): can automatically create the restore points in every fixing.
I: can restore the Registry from selected restore point.
Optimized the CPU usage of the fixing operation.
Optimized the Gray theme.
Optimized internal efficiency.

I: if restore the main window after minimized it, it will lose the color and text of the progress bar.
I: the sound file that needs to be played after scanning and fixing has not been packaged to the installer, no any prompt sound will be played.
If the sorting column is not [Type], the result is not sorted properly after scanning.
The judgment of Excel version in some countries is inaccurate, especially in countries that do not use the period as decimal symbol, such as Germany and France. This will affect whether the issues should be exported as xls or xlsx.
The prompt text of outputting issues has not been translated in any language.

1.0
Apr 04, 2021
1. Easy Way
Just click the related buttons on the right to share it to Facebook, Twitter, Google+, etc.


2. Manual Sharing
You can also manually share it by using the following text in your email or other places.

Subject: Recommend 100% FREE software - WinExt® Registry Fixer: 100% FREE Windows Registry Repairer / Cleaner (from 'your name here')

Content:
Hi,

I'm using WinExt® Registry Fixer, it's a 100% FREE Windows Registry repairer / cleaner. It can keep your PC at better performance by fixing Registry issues and cleaning Registry junk.

You should have a test!

Official page: https://www.trisunsoft.com/werf/
Direct download: https://www.trisunsoft.com/files/werf.zip