Date Time Counter is used to precisely track my time for some important things, and calculate your working hours, every work you did was been recorded in the computer, and shown by years, months, weeks, days, hours, minutes and seconds. While if you are doing regular job like check the work that only cost a few times. So it didn't need to be shown by years, months, weeks, or even days. Don't worry, it can adjust by your need. You can hide the time column you don't need. Put the mouse on the time column and make the cursor changed like the screenshot shown below. Then you can hide the tome column on your taste. It's the simple and straightforward to track my time for everything.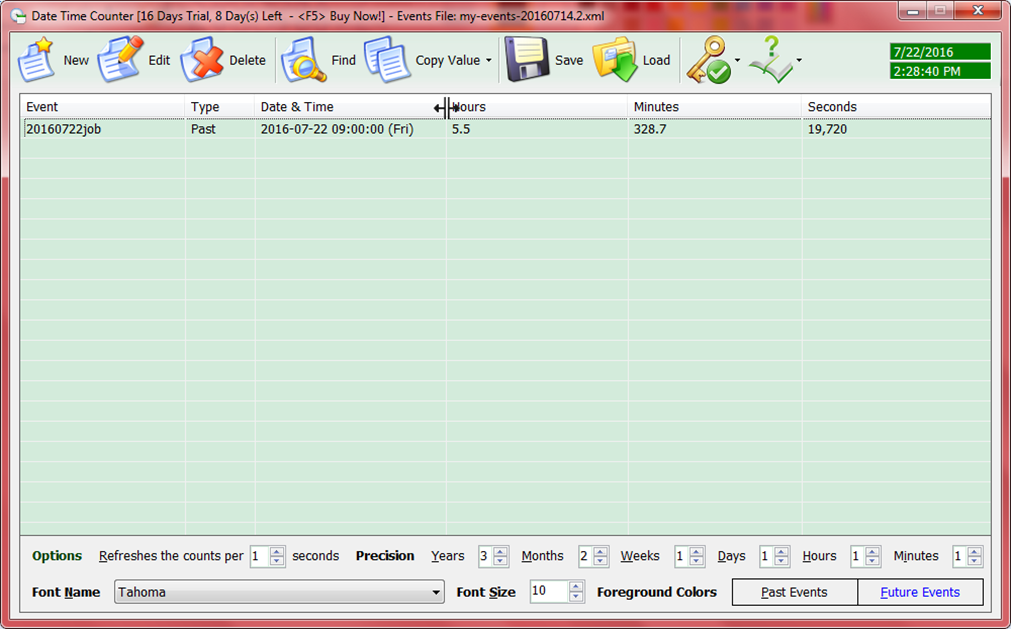 While if you like use it for some big events and you just need to know the days or weeks. Like "Project No.1", you can hide the hours, minutes and seconds' column. Like the screenshot below.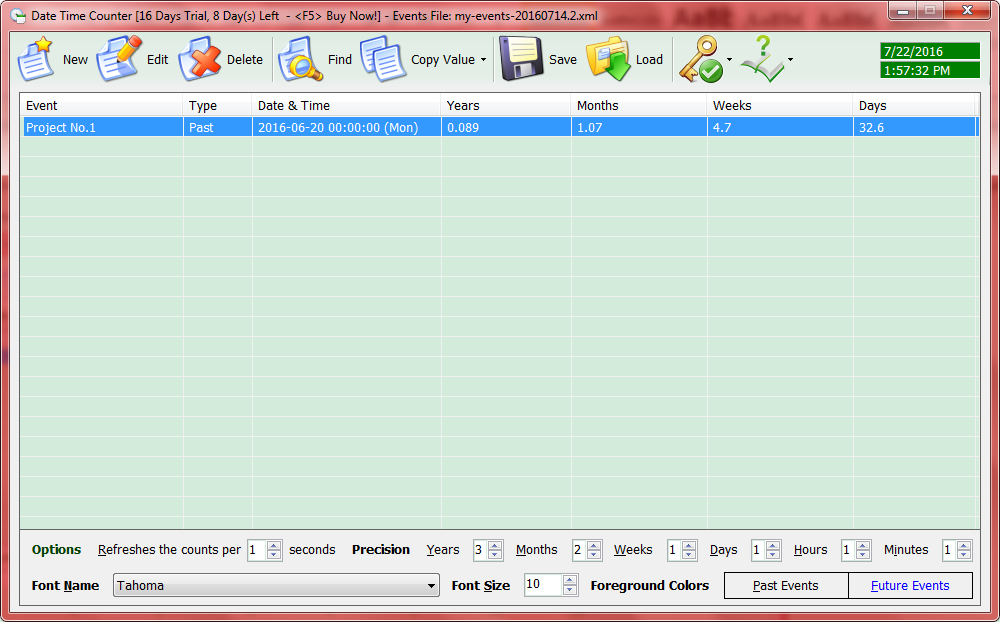 While currently the time tracking application can't remember the setting you have set, but we will add this feature to the future version.
If you can have a more efficient way, you can share with us by e-mail.
Get the
time tracking software
by the following link!

Free Download Date Time Counter!

See Also