Are
you rigorous, especially in your tasks? Do you want to know about how many hours you worked?
If so, you may need a work hours calculator.
Congratulations! You can get a convenient work hours calculator application now at here!

Free Download It Now (100% Clean)

OK
, now please let me briefly explain it for you:
It can calculate your work hours accurately.
It also calculates the years, months, weeks, days, minutes and seconds for your tasks.
It records your work hours (and other time elements) in the xml files, you can easily see the tasks history.
Friendly filter for finding the specific tasks easily.
Customizable interface, such as precision, font and colors for each type of tasks (Started, Paused and Finished).
Also
, it is very easy to use as below:
Start a task - click <New>.
Interrupt a task temporarily - click <Pause>.
Continue to do task - click <Restart>.
Finished a task - click <Stop>.
So, the work hours will be accurately calculated!
You
can see all above introductions in following screenshot of our work hours calculator tool.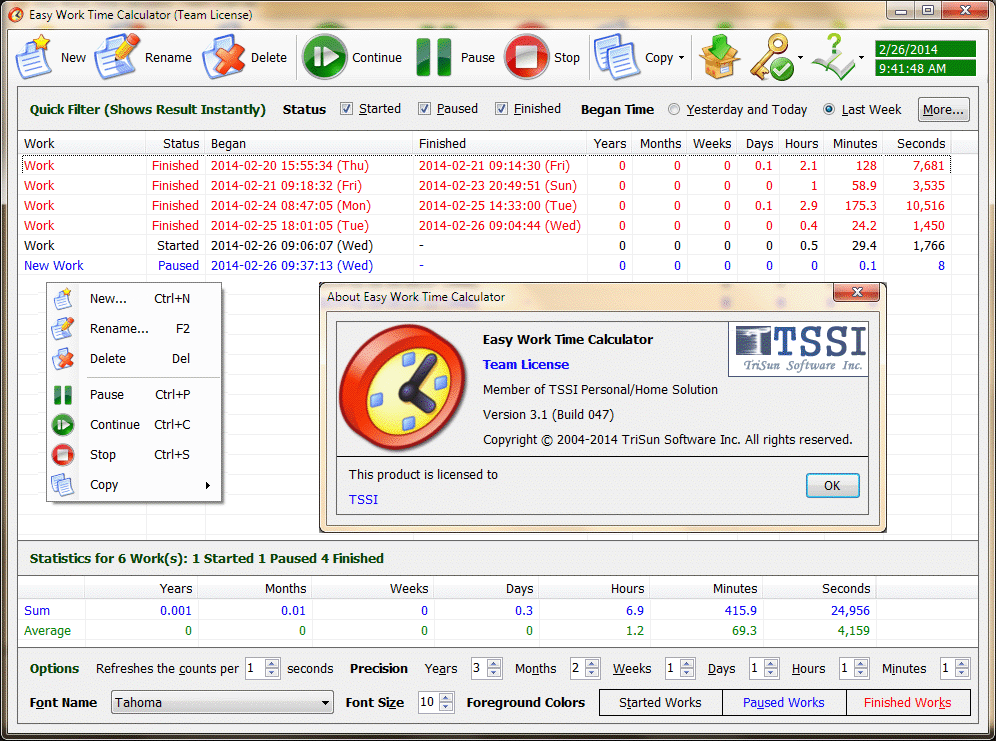 Do
not hesitate, just download our work hours calculator now! It's 100% clean (
guaranteed by SoftPedia
).

Free Download It Now (100% Clean)

See Also